Skip to Content
Why SEI Healthcare Started
In the late 1990's, Beau Brothers and his family encountered a frustrating dilemma that many families face when seeking qualified homecare for their loved ones. He needed homecare services for his grandmother. They could not find a trustworthy company to provide care and struggled to find caregivers that were capable, trustworthy and kind. "When my grandmother began needing help at home on a full-time basis, we couldn't locate licensed, bonded and insured caregivers," Beau recalls. "None of the caregivers were officially managed or trained, nor were they even screened for a history of criminal involvement. My family and I had very little peace of mind that my grandmother's needs were being met. From this experience, we realized there was a real opportunity to help others in similar situations."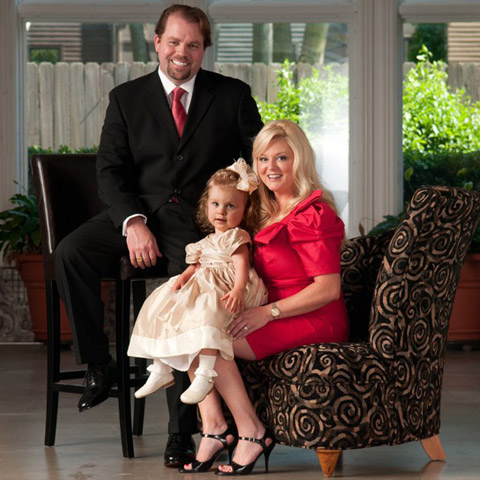 Our Founders:
Beau and Kimberly Brothers
Beau Brothers and Kimberly Brothers are both graduates of Arkansas State University where Beau attained a BSA in Accounting and Kimberly a BSA in Education. After several years of teaching, Kimberly decided to join her husband and assist in the expansion of SEI Healthcare throughout Tennessee and, together, they opened offices in Memphis, Chattanooga, Knoxville, and Johnson City. During the beginning stages of the expansion, Kimberly found herself traveling to South Carolina to assist her family in caring for her father who had been diagnosed with Stage 4 Prostate Cancer. It was a difficult experience and soon Hospice was involved. Kimberly experienced first-hand the importance of hiring COMPASSIONATE caregivers to assist in the care of loved one. Her father's caregivers gently and professionally cared for her him while he faced the end of life's journey and were there for her family as they endured the pain of loss.
In 2009, Beau and Kimberly expanded their family with the birth of their daughter. Isabella Brothers joined the world very early and spent over one month in the neonatal intensive care unit at Baptist Hospital in Nashville, TN. Weighing only 2 pounds, 12 ounces at her birth, she is now an active, driven young lady entering Middle School.
Together, their family resides in Franklin, TN and attends Brentwood Baptist Church. They are very active in their community and live life to the fullest each day with grateful hearts.
Our History & Awards
Our company was established to provide on-site assistance in the hospital and in assisted living settings across the state of Tennessee. SEI Healthcare has become one of the most noted and awarded non-medical homecare companies in Tennessee.
The leadership of Beau and his wife, Kimberly have also granted them many awards and recognition from Tennessee and across the US.
Awards and Recognition:
Music City Future 50 Company from 2006 – 2010
Nashville Area Chamber of Commerce's Future 50 Hall of Fame
Inc. 5000 business in 2008 – 2012
Why We Work Hard
With a wealth of occurrences in their personal lives utilizing homecare for their loved ones, Beau and Kimberly strive each day to provide their clients the type of care everyone deserves. They treat their clients as they would their own families. From recruiting, screening and training the caregivers of SEI Healthcare, to promoting positive and direct communication with their clients, Beau and Kimberly instill the motto DO IT BETTER THAN EVERYONE ELSE to all their staff.
You'll Feel Better…Knowing We're There!