Skip to Content
Care Services Offered from SEI Healthcare
SEI Healthcare holds the principle of providing proper healthcare for in-home services in high regard. We want to encourage as much independence as possible, but also be there when a client needs some assistance. Lack of ability to provide themselves with personal hygiene needs can often lead to depression in seniors. SEI Healthcare Caregivers are here to help them meet those needs and goals.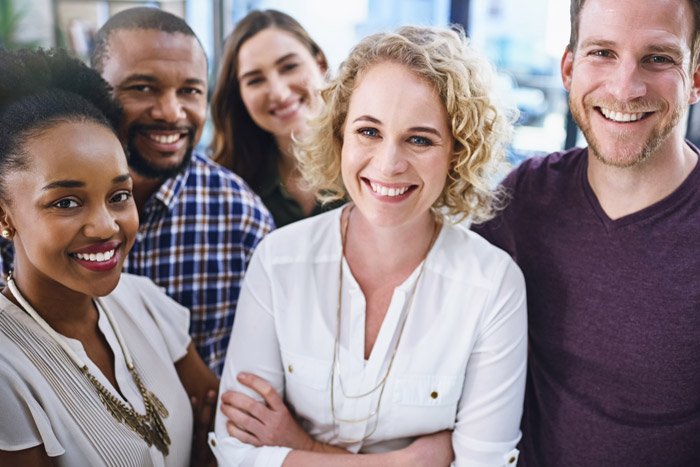 Personal Care
Personal care and hygiene assistance is designed to maximize safety for seniors who are having difficulty with activities of daily living. Having help from a caregiver can increase safety and help maintain our client's independence. Daily assistance with personal care maintains dignity for seniors so they don't rely on family members to help them ready themselves for the day. We assist clients with:
Medication Reminders
Grooming and Dressing Assistance
Bathing Assistance
Oral Hygiene Care
Bathroom Assistance
Incontinence Care
Transfers and Repositioning
Mobility Assistance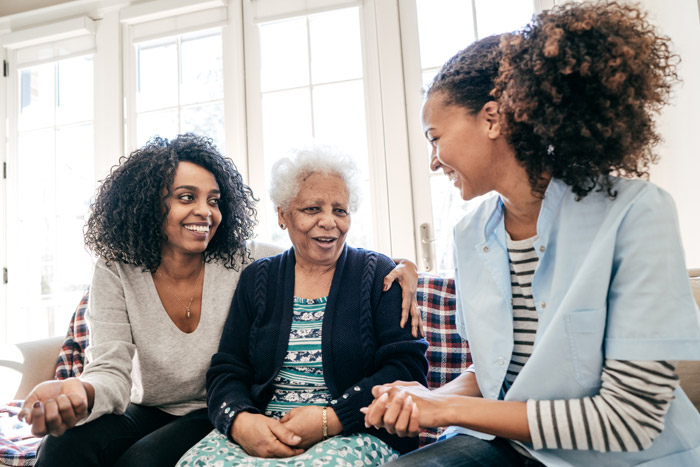 Companionship
Our Caregivers will provide comfort, emotional support, fellowship, and most importantly the encouragement to maintain a positive and healthy lifestyle for as long as possible. Here is how we promote this well-being and stimulate their mental awareness with our clients every day:
Providing lively conversation
Reminiscing about their life experiences
Discussing past and historical events
Enjoying lunch/dinner together
Escorting to church and other events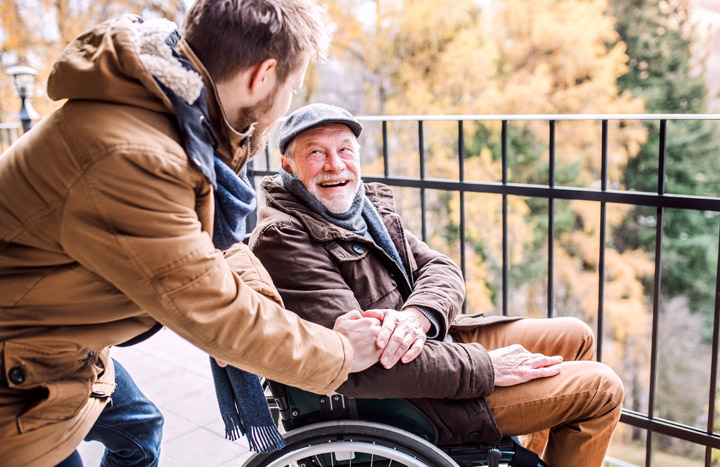 Transportation & Errands
Running errands with our clients help them maintain a sense of independence and gives them a need to get out of the house daily. We can either provide transportation or utilize our Client's vehicle. Either way, SEI Healthcare does run a Motor Vehicle Report on all Caregivers that provide transportation.
We can make sure that our clients get out in the world and make sure they stay active in the community by providing transportation to: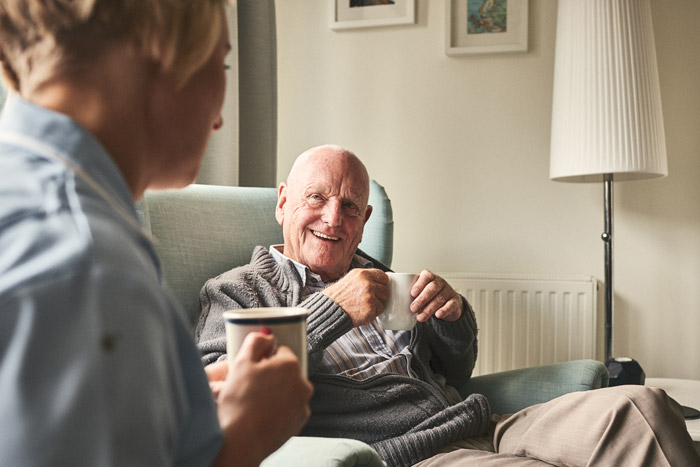 Light Housekeeping
Having clean and sanitary living areas help both the physical and emotional health of your loved one. Our Caregivers help clients keep their space clean. We assist in allowing for maintaining healthy homes:
Dusting furniture
Vacuuming, sweeping, mopping floors
Changing linens and making beds
Cleaning laundry and ironing
Cleaning bathrooms
Taking out garbage
The Caregivers at SEI Healthcare are trained to help keep the Client's area safe and clean, even if it is not a part of the Care Plan. This type of light housekeeping is something we are happy to help with because it gives the Client a sense of well-being for their space.
Meal Preparation
At SEI Healthcare, we understand that some seniors exhibit growing difficulties in maneuvering around their kitchens. We also know that our diets and appetites may change as we age. We want your loved ones to enjoy their favorite meals. Our caregivers can prepare nutritious and tasty meals designed with their specific dietary needs in mind.
SEI Healthcare caregivers prepare and encourage proper diet and nutrition based on the senior client's individual needs and desires, including diabetic diets, low sodium diets, low sugar diets, and many other special diets, as well as ensure thorough cleanup to prevent the spread of bacteria or food-borne illness. Caregivers are trained to help with cooking and encourage healthy eating habits. We take clients to lunch or dinner and help prepare meals at their living space. The help can be as simple as offering companionship during a meal to encourage their care recipient to eat properly.
We want your loved ones to enjoy their favorite meals. Our caregivers can prepare nutritious and tasty meals designed with their specific dietary needs in mind.
We ensure our clients dietary needs are met by:
Planning and preparing meals
Assisting client with eating
Adhering to dietary restrictions/needs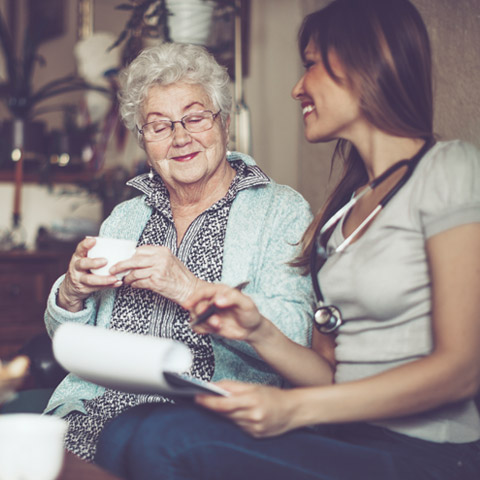 Alzheimer's & Dementia Care
Our Caregivers offer in home care and support for individuals diagnosed with Alzheimer's disease, dementia and memory loss. We train and prepare our team of home caregivers to work with clients with Alzheimer's disease and provide the special support they need in a calming, environment while maintaining their safety.
Assisted Living Assistance
Having a caregiver stay with you during a move to an assisted living facility or a stay at a rehabilitation center helps your loved one have success. Our caregivers can help when a loved one has challenging health issues and the facility requires the resident to be independent. For example, a resident may have had a hip replaced. During rehabilitation, our caregivers can stay with the resident to assist in personal care and mobility assistance. Most facilities require residents to attend meals in the cafeteria and to attend to their own bathing, dressing, grooming care. Let us assist your loved one with their activities of daily living.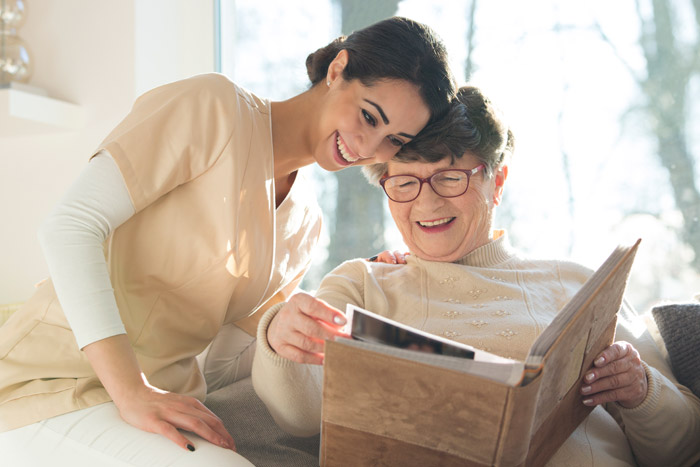 Respite Care
Respite care services are chosen to give family members a break, whether on a regular basis (a few hours/week for you to go out and do errands or get much needed rest) or for a specific time frame (such as when you need to travel or when a loved one is returning from the hospital and you need extra support). SEI HEALTHCARE's Respite caregivers learn the family routine and minimize the inconvenience of having an elderly person leave the home. In leaving the home, there could be more hassles with transportation and unfamiliar surroundings for your loved one. Additionally, with a caregiver, there is one-on-one attention and the private caregiver can do many of the activities of the family caregiver such as medication reminders, diet-specific meal preparation and incontinence care. When you need to take that break, reach out to SEI HEALTHCARE so we can provide you the time you need to pamper yourself, run errands, or simply rest in another room of the home as we competently care for your loved one.
Medication Reminders
One of the most important aspects of care for seniors is compliance with prescribed medication. We can provide medication reminders and assistance. We rely on a family member to prepare the daily, weekly, or monthly pill box, and then we ensure the medications are taken at the correct time. We help by putting the family's mind at ease knowing they are receiving proper medications properly.
You'll Feel Better…Knowing We're There!