Skip to Content
SEI Healthcare Works with Tennessee Healthcare Providers
The staff of SEI Healthcare works with healthcare providers to assist in lessening the number of readmissions by offering the best in-home care. We work to bring back independence and personal management to our client's life.
We create a personalized Client Care Plan and ensure that the clients follow through to regain independence and self-worth. This type of care helps with the client's transition from healthcare providers to working with in-home care providers. By having healthcare providers work with us allows for a better chance to take care of themselves.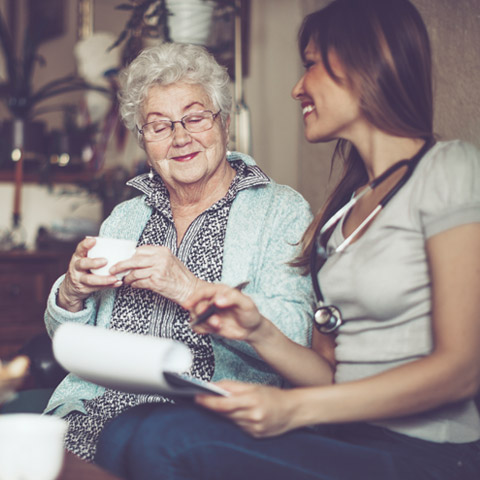 Healthcare Providers Benefit from SEI Healthcare In-Home
The relationship between healthcare providers and SEI Healthcare is crucial to providing the best experience for all involved after a client is discharged from the hospital.
Here are the benefits to us working with Tennessee's top healthcare providers:
Facilitating a patient-centered approach
Working with healthcare providers on patient-centered Care Plans
Communication of patient care information with healthcare providers
Prevention of complications and avoidable readmissions after leaving the hospital
Providing the best experience possible for the client and their family members
Improved Management of Chronic Diseases
The SEI Healthcare team is trained with plenty of materials on chronic diseases that our clients get diagnosed with by their trained physician. Having this knowledge makes our Caregivers prepared for anything and gives us the upper hand to help get them to be able to take care of themselves. We also encourage family involvement so that clients can see people they know and trust throughout the process. It also allows for the family to track the clients progress and give them peace of mind. Trained staff can track critical issues and act quickly to prevent exacerbation of an illness or condition.
You'll Feel Better…Knowing We're There!