Skip to Content
Personalized Care Plans
SEI HEALTHCARE delivers a direct approach to delivering the care your loved one needs. From the moment you reach out for information, our team will work to understand your family's needs and make your concerns our priority. We will create a personalized Care Plan specifically for your loved one based on a thorough in-home assessment. Once we complete this Care Plan, it is sent to our Staffing Coordinator. Our capable Staffing Coordinator then assigns your loved one a caregiver whom will be able to perform the tasks assigned and most matches in personality with your loved one. As your loved one receives care, our caregivers will report back to us on your loved one's progress and general well-being. We will stay in contact with you, keeping you updated on the care we are providing and how your loved one is doing. We welcome your input at all times regarding the care we provide. Developing a personalized care plan for your loved one will enable SEI Caregivers to provide your loved one exactly the specific care they need.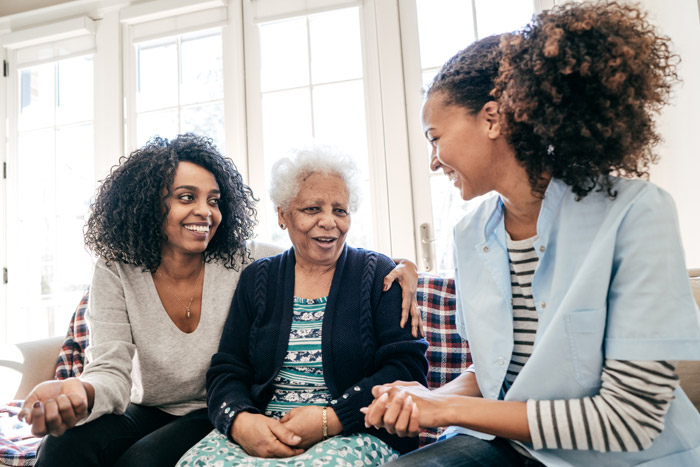 Free In-Home Consultation & Care Plan
One of our dedicated team members will visit you and your loved one to develop a Care Plan. This is an essential tool we utilize to ensure your loved one's needs are met. You will be provided ample time to let us know the services you desire and the days/times you prefer services to be performed. Together, with your input and that of your loved one, we will ensure all of the services you are in need are noted.
Our Staffing Coordinator then reviews your Care Plan and designates the caregiver that will be the best fit for your family member based upon the services needed and his/her personality. We work diligently in assigning a caregiver with whom your loved one will develop a trusting bond so they look forward to service visits.
An SEI HEALTHCARE team member will follow up with you once services have begun. Your input regarding our caregiver's performance and our office staff communication with you is highly desired as we strive to provide you the highest quality of care.
Flexible Scheduling
Our services are provided 24 hours per day, 7 days per week. You may contact us anytime to update your service times. We are here to provide YOU the help you need WHEN you need it.
SEI HEALTHCARE considers it a privilege to provide care for your family. When you choose us to provide in-home care for your loved one, you can feel confident they will receive the quality of care every person deserves while maintaining their dignity with respectful, compassionate caregivers.
You'll Feel Better…Knowing We're There!